For Thailand, service industry is considered the outstanding main sector that gains revenue for the country from its distinctive culture of smiles and service mind. However, to maintain the quality of services that meets customers' satisfactions requires more than distinctiveness. It needs more factors to push Thai service businesses ahead toward higher until global standards.  
Research study is an important tool that helps improve businesses into international level. For this reason, Dusit Thani College's Master of Business Administration program (MBA) emphasizes the importance of research skill enhancement in students who are holding or stepping up to management positions in service businesses before they jump into the real battlegrounds. Also, the college's wisdom, reputation, and experience are descended from the pioneering luxury hotel group in Thailand Dusit International, so it is a must for MBA program to aim for excellence among the industry and in the world. Having a keen instructor on research with oversea backgrounds like Dr. Toon – Wisuwat Wannamakok is counted as an advantage of MBA students at Dusit Thani College.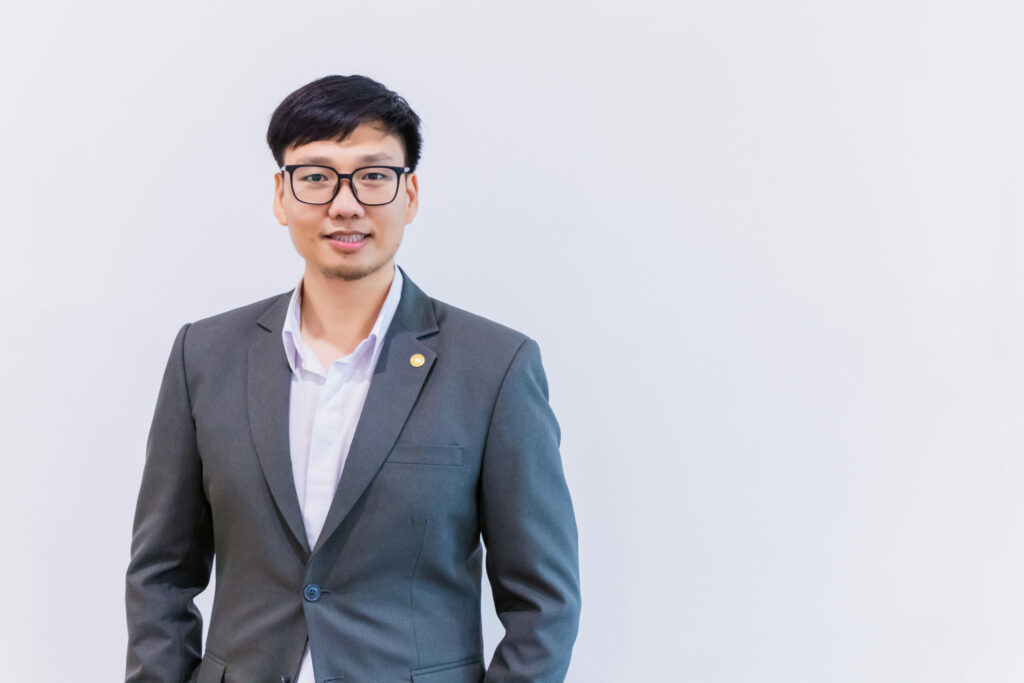 "I got a scholarship to study a doctoral degree in Business and Management at Southern Taiwan University of Science and Technology (STUST)", said Dr. Toon. "Actually, I am a scholarship hunter. I was selected to study doctoral degree in Taiwan, be an exchange researcher in Estonia, and receive Erasmus Mundus scholarship to study a master degree in France." 
Apart from his academic competitiveness that seizes lots of scholarships, Dr. Toon has got prominent research studies amid the world's research community. 
"Most of my research studies focus on entrepreneurial intentions to study what could encourage or hinder people's intentions of creating businesses. For entrepreneurial policymakers, my studies will help them design the best accommodating environments to foster entrepreneurs as much as possible, from laws and regulations to incubation programs and so on. The benefits of my works for the entrepreneurs are to know more of themselves and of other business supporting facilities in the society. My doctoral degree thesis about entrepreneurial intentions of innovation makers from 31 countries in the making space has got an Excellent Paper Award from the 14th Annual Topco Scientific Co., Taiwan, 2021. Thanks to the research team at the National Cheng Kung University (NCKU), the study will not be successful like this without them."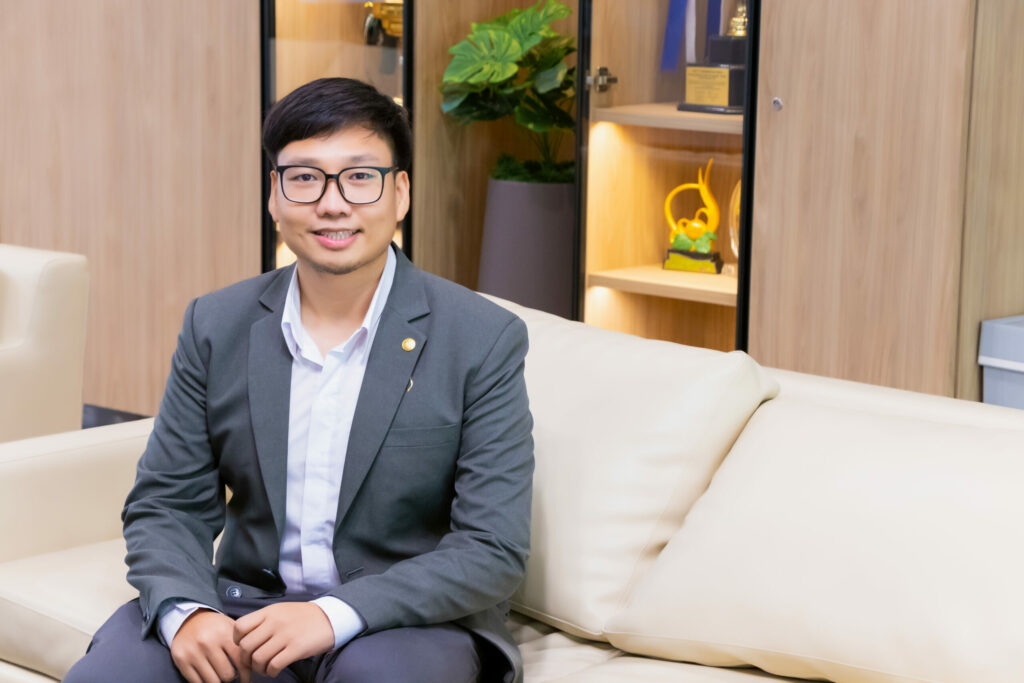 With this notable achievement, Dr. Toon's research studies have been cited as references in many related research projects around the world. He was also introduced to speak about and review researches many times. Based on his abundant experience in research circles worldwide, Dr. Toon decided to become an instructor in Thailand to pass on his knowledge and specialty to the future of Thai service businesses. 
"From my personal point of view, I think the strength of Thai entrepreneurial research studies is the emphasis on developing local businesses for more sustainable economy, especially businesses in tourism industry. This is not only strengthening Thai research competencies and tourism businesses, but also creating sustainability and minimizing social inequality. I believe my knowledge and experience could contribute to the advancement of Thai service businesses to global level, so I choose to come back to Thailand and reinforce Thailand's service industry."  
Dr. Toon is not only able to give the students body of research knowledge, but also wide perspectives and diverse insights.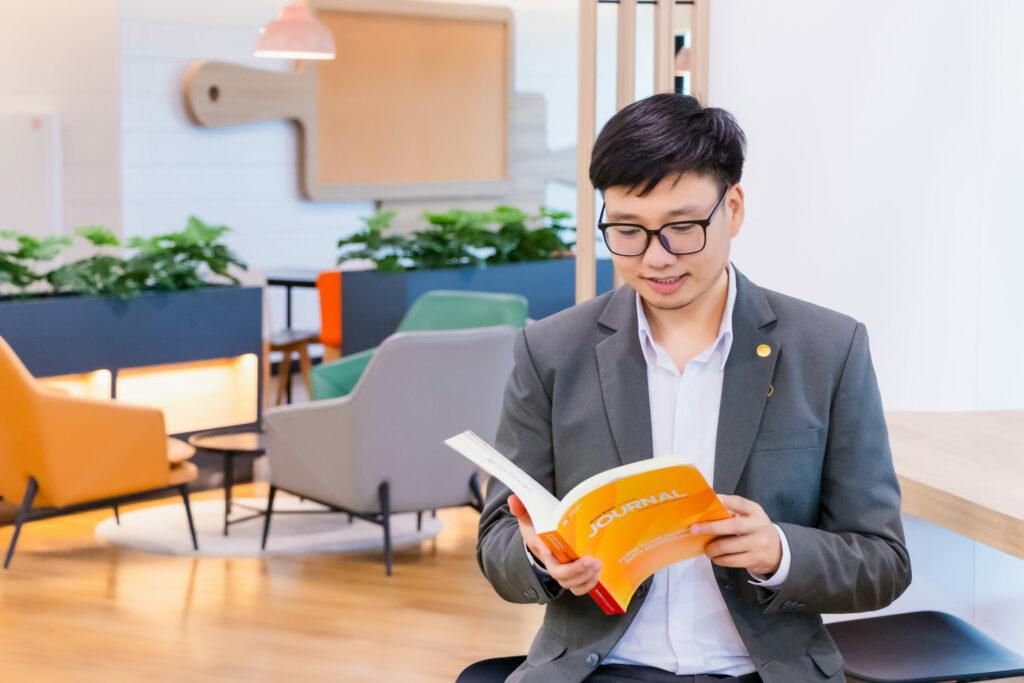 "Studying abroad has significantly broadened my view and outlook. In addition to gaining academic knowledge, the opportunities outside Thailand have given me life experience and new wonders around myself, especially the chances to be exposed to other countries' business administration through my everyday life. Therefore, body of knowledge, case studies, and experience from other countries in Asia, Europe, and USA have widened my horizon and built intercultural as well as business insights from many regions. The mixture of those gains can be transferred to students for their implementation in conducting research studies, developing their businesses, and elevating all to international level. Moreover, I can open students' outlook and educate them the cultural diversity. Our MBA students who are the future management executives must understand the context of business administration and management in other countries in order to improve their business strategies for international approaches. I will also have a chance to sharpen students' creativity and discussion skills with a similar learning atmosphere to international environment that creates knowledge exchange." 
There are rooms of development for service businesses in Thailand where research could help address the gaps and find the ways out in each challenge of the industry. Besides Dr. Toon, there are more specialists in Dusit Thani College's Master of Business Administration program (MBA) who are skilled at their own ranges of topics. The program also provides the concentrations of Hospitality Business Management, Innovative Entrepreneur, and Gastronomy Business Management for students to pursue deepened knowledge of specific industry of their interest.