About
Dusit Thani College
Thailand's first higher education institution since 1993
educating hospitality and culinary professionals.
About Dusit Thani College
Dusit Thani College is a private educational institute specialising in hospitality training. It forms part of the Dusit Group, one of the best regarded five-star hotels groups in Thailand.
At Dusit Thani College you'll get high quality teaching from instructors with a wealth of experience in the hospitality and tourism industry. Study the theory in fully equipped facilities and apply it in real-life workplace situations.
Join us at Dusit Thani College to take the next step in your professional development, for a successful future.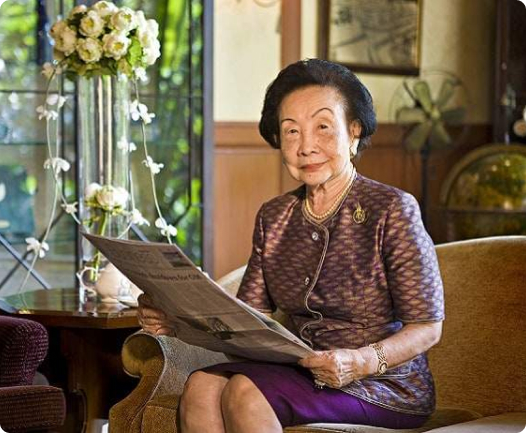 It's my pleasure to welcome you to Dusit Thani College.
Dusit Thani College provides a solid foundation for students who wish to effectively participate in the hospitality industry in Thailand and throughout the ASEAN region. The facilities, curriculum and instruction are the finest available, and all courses lead to professional qualifications of international standards.
I extend my best wishes to you all for every success in your studies and in your future careers in the very exciting and challenging field of hospitality.
Thanpuying Chanut Piyaoui
Founder