There's no better way to end nearly four years of college than with a memorable and educational overseas fieldtrip. Not many educational institutions offer fieldtrips abroad (especially ones that are entirely free and completely paid for by the college), that's why when Dusit Thani College gave my classmates and I this rare opportunity, we were ecstatic and full of joy. Just as how the importance of theoretical learning is emphasized in class, practical learning is just as essential, hence why educational institutions opt for fieldtrips – though the one we had at Singapore tops it all off.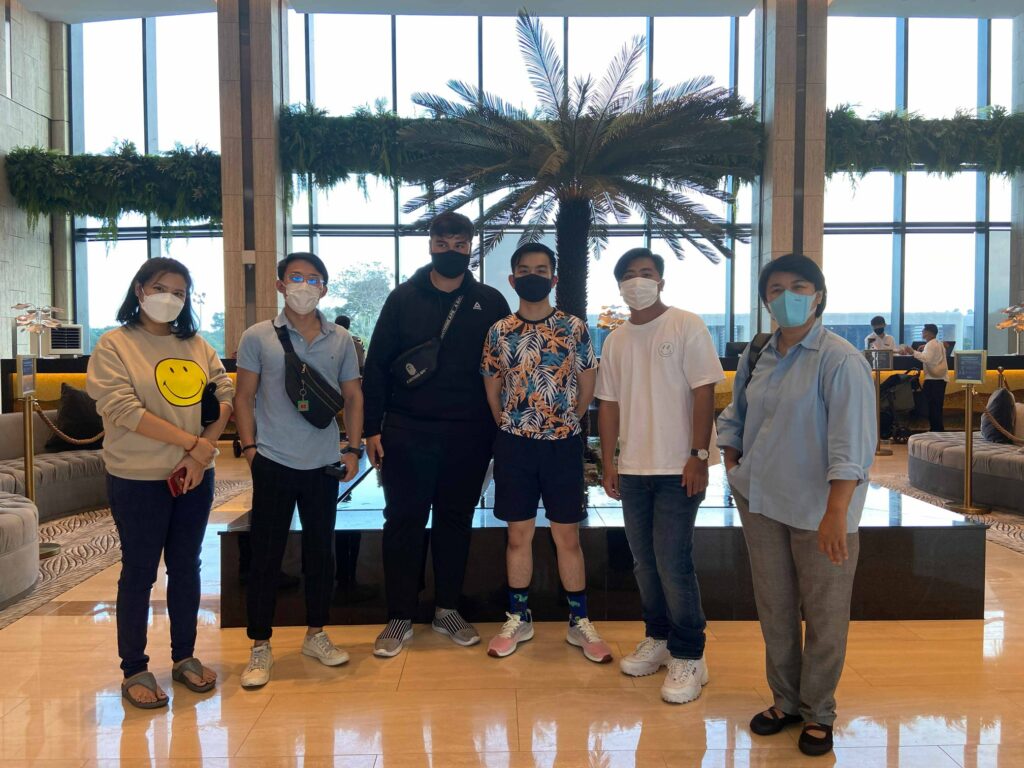 Despite the inconveniences of modern day travel, no thanks to numerous COVID-19 related requirements needed to go to another country, our fieldtrip to Singapore went smoothly and without much challenges – due to the care and hard-work of our instructors that arranged this trip for us, Arjarn Nikky, Arjarn Fah, and Khun Simon.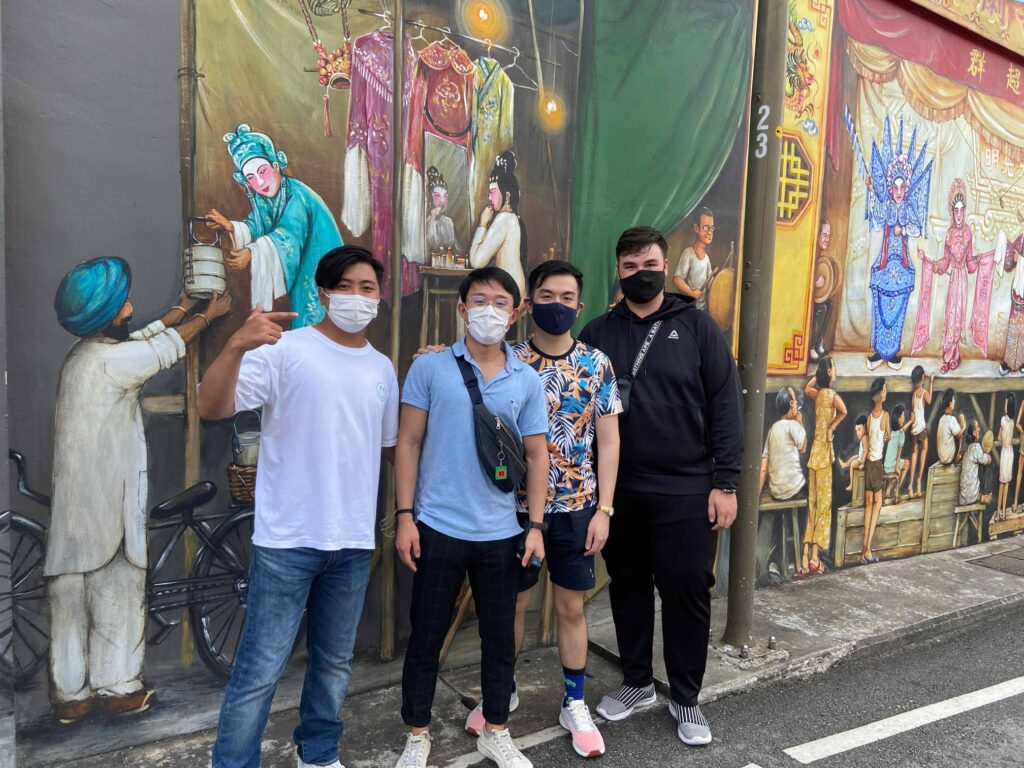 Having only five days in Singapore, our itinerary was packed full of activities. Our first two days were our only free days (while the rest of the days were for our brief exchange program with Ecole hôtelière de Lausanne Singapore or EHL Singapore). Once we arrived at Singapore, we were all hungry and looking for some delicious local food to eat, so after we checked-in at the Dusit Thani Laguna Singapore, we immediately booked a grab to a hawker center somewhere near the city center. Then afterward, we spent the rest of the afternoon walking around Singapore. We visited a nearby mall, where some of my classmates bought additional refreshments to bring back to the hotel, then we ended up taking a few pictures at Chinatown and the River Walk. After a tiring afternoon, we ended the day eating dinner at a famous Michelin starred restaurant known for their "Bak Kut Teh," Song Fa. The food was decent, but the prices were higher than we expected.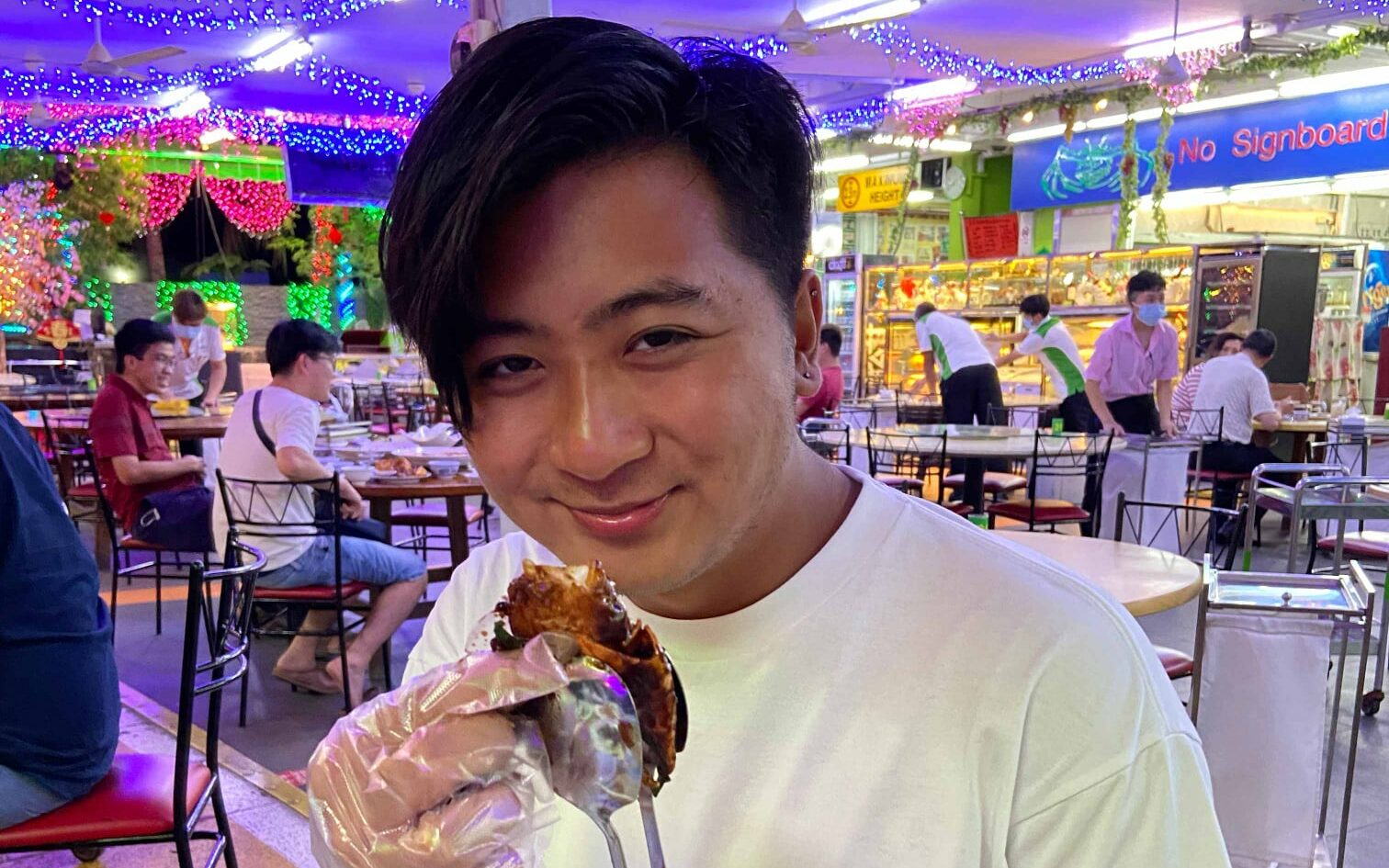 In the following day, we woke up early to catch the breakfast buffet, which was good and enough to fill our tummies till the late afternoon. In the late morning, we had a comprehensive tour of Dusit Thani Laguna Singapore by their Duty Manager, Ms. Vivien. I guess it can be said that this was the educational part of the fieldtrip. This is where we got to learn how a pre-opening golf resort operated during the COVID pandemic. Since we were able to finish the hotel tour early, we used the free time we had in the afternoon to visit Resorts World Sentosa. We had late lunch there, where we ate expensive, but good Chinese food. We then spent the rest of the afternoon walking around and buying some snacks to take back with us to Thailand.
On our last day at Dusit Thani Laguna Singapore, we prepared our luggage to transfer to our next hotel, the famed Marina Bay Sands. It was an amazing experience for us, especially since it was our first time staying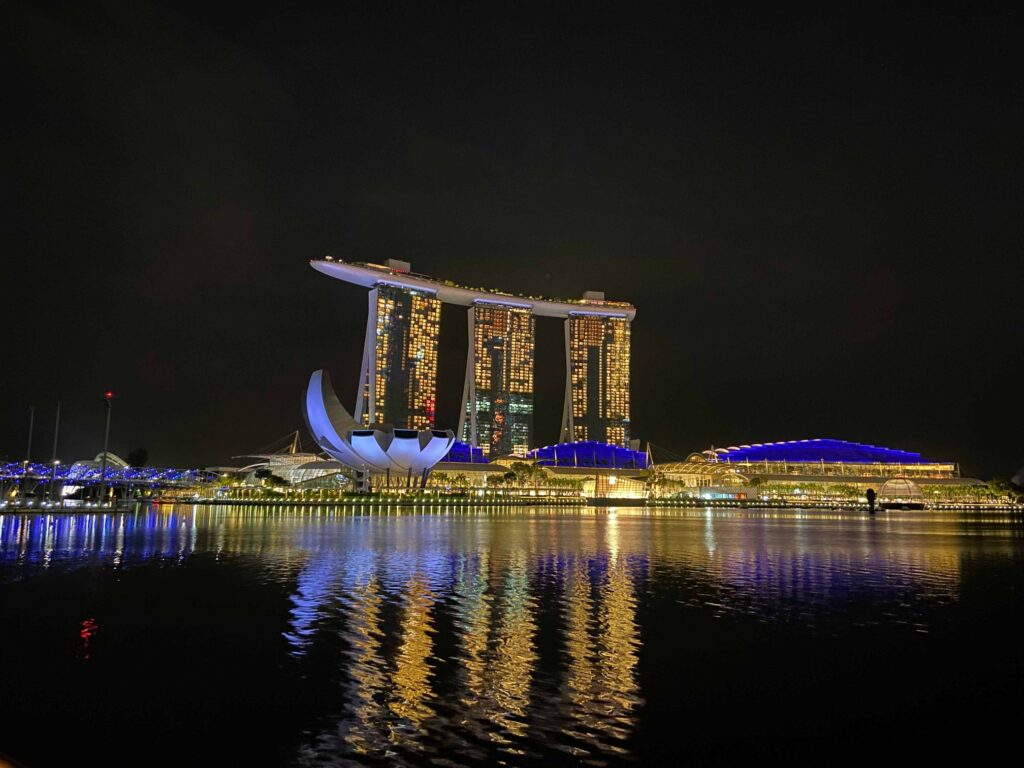 The food there was yummy, and due to its prime location, there were more things to do and see. Since this was our last free day, we spent the day walking around the hotel (where we eventually met Khun Simon who arrived from Bangkok at that day). Of course, we had to experience swimming at their infinity pool, which had an absolutely breath-taking view of Singapore. Then for dinner, we had delicious seafood, where both James and Khun Simon had their cravings for Black Pepper Crab satisfied – it was indeed delicious!
For the last two days, we spent most of our time at EHL Singapore, where they gave us the chance to admire their school facilities and curriculum. It was an educational experience, where they were kind enough to give us a few short courses on Design Thinking and STR. Visiting EHL Singapore was good for both us students and instructors since it gave us ideas and inspiration that we were able to take back with us to Thailand.
Towards the end of our trip, we spent one last evening at the Marina Bay Sands Infinity Pool, making sure to take in every moment of it. Then headed for Changi airport the next day. Jewel Changi was another unsuspected attraction which we enjoyed. The indoor man-made waterfalls were absolutely marvelous. Once we arrived back in Thailand, we just had to do quarantine for just a day at the Dusit Princess, then eventually parted ways.
The whole fieldtrip, in my opinion, was a great success and a good move by DTC. I am excited for the other batches that will get the chance to experience this type of fieldtrip. It is something to look forward to and beautifully blends enjoyment with learning.
I am thankful to now have fond memories to look back on and grateful to have spent that memorable time with my classmates and instructors!