In the society full of competitions, freshly graduated students in every institution are needed to use all their related skills and upskill to create a pathway to their future careers. However, self training and skill development that reach the point of opportunity are not easy without appropriate guidance.
At Dusit Thani College, competition is one of the main focuses of this leading educational institution in hospitality and culinary arts. Therefore, Culinary & Academic competitions Center was founded to specifically take care of preparing the students for competitions, with the supports from professional lecturers and coaches to sharpen their skills.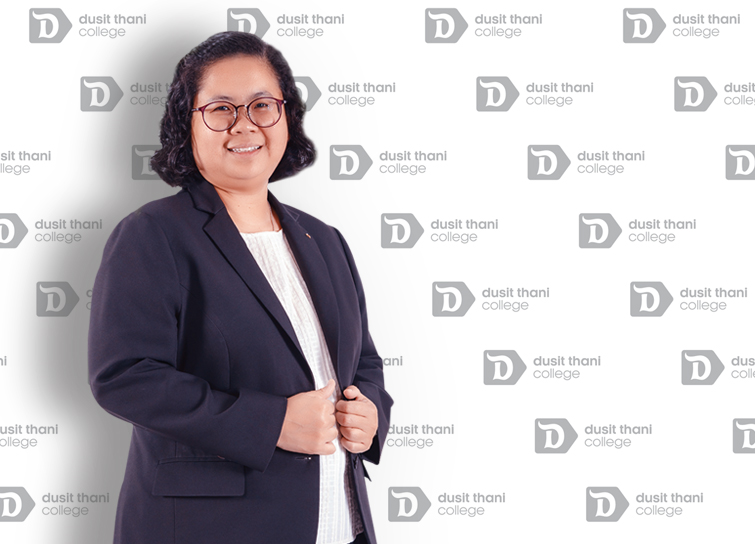 Dr. Ploycharas Pragattakomol, the lecturer and manager of Culinary & Academic competitions Center, or "Big boss" has unveiled her vision and devotion to enhance Dusit Thani College students' capabilities.
"Out-of-classroom experience is vital for them as it could expand their possibilities to learn from others. It is a chance for them to increase maturity and responsibility, too." said Dr. Ploycharas.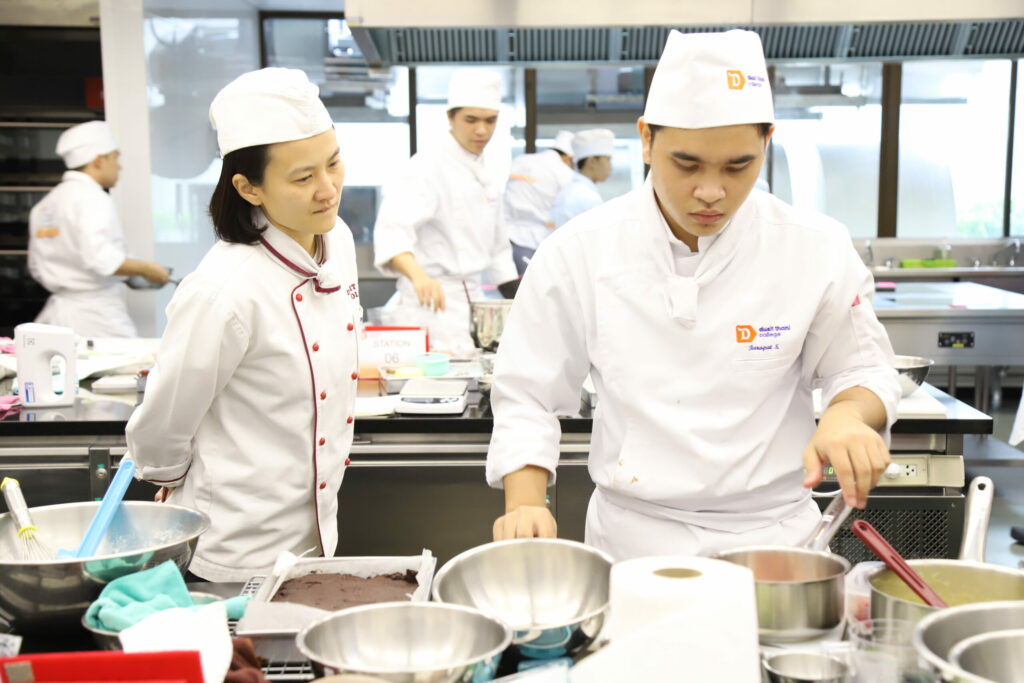 Big Boss has always been supporting her students in every competition, including flower arrangement, mixology, and cooking that Dusit Thani College has become famous for and gained reputation from students and alumni in regional and global achievement; however, she doesn't aim for gold medals or any victory. 
"I want to see our students more skillful", Big Boss said with a belief that her students will learn to compete themselves and keep improving their skills. 
Besides, every competition has its own qualifying rounds. Those who would like to join the team of this center must pass the strictly high criteria of both skills and enthusiasm. 
"Not all students are able to join our team. We have our own criteria to select them and they must be eager for the competitions, practices, and self development. The prominent qualifications of Dusit Thani College's competition students are craziness, tolerance, and never–give–up mindset", said Big Boss. 
The experience that students have learned from competitions, especially from this center, is not just practicing in one area to be proficient. Competition students also need to learn to manage their budget, their training time, and their personal lives.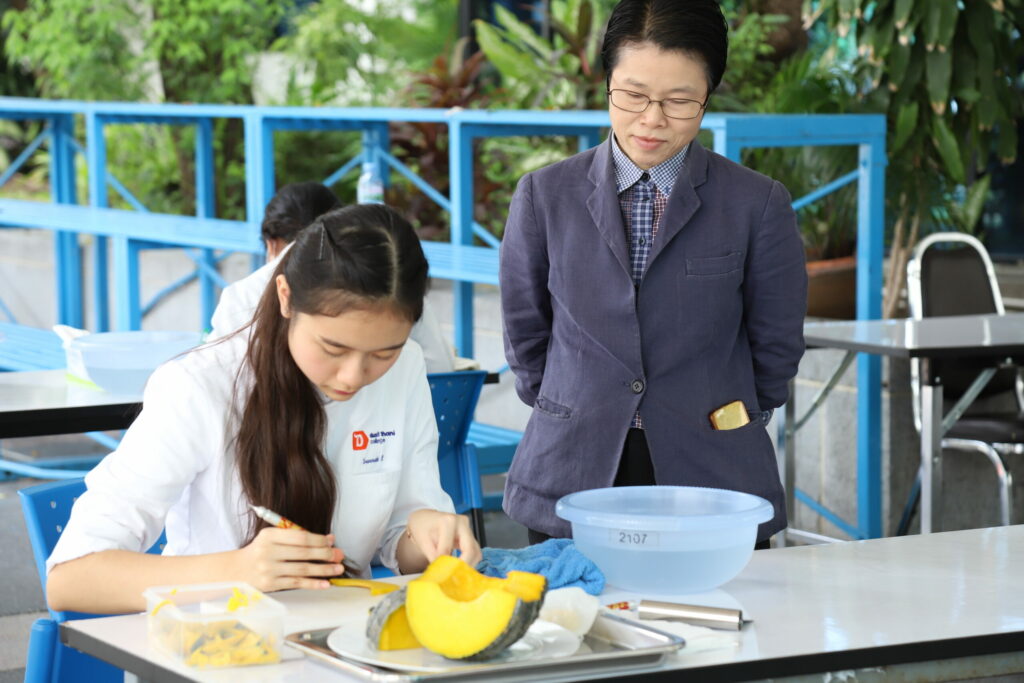 "In addition to helping students learn new skills that are different from studying in the classroom, competitions also give them a new society with seniors, juniors, alumni, and other networks outside the college. Students will see the wider world through competitions, which will help further their future", said  Dr. Ploycharas. 
The result of competitions are not just medals and pride. Students with the experience all have increased their maturity and responsibility. They are able to solve problems in unforeseen situations, learn to manage time for self–improvement and life, know more people in outside society, and reach opportunities that will lead to their future goals. These are tremendous advantages which can't be found anywhere.