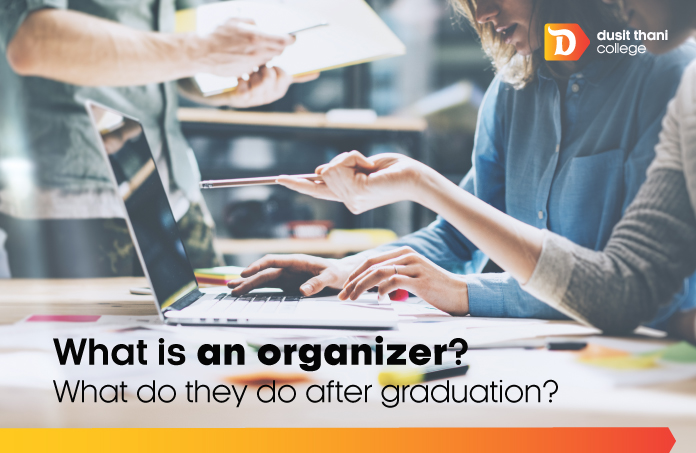 Nowadays, wherever we go, we will always see many events, whether small events such as parties, merit-making events or large national events by government or private agencies. Each event has different and unique objectives. The number of events like these are likely to increase steadily as many businesses, organizations, institutions are constantly being set up.
The foreground of the event always shows beautiful lights and sound with a fun atmosphere, but of course, the people who worked behind the scenes are the real heroes of every successful project, right?
An element that is very important for every event is the event "organizer", who runs everything from the start to finish and is responsible for managing the event to proceed smoothly. Some people may think that this is a fun job, but it can actually be very challenging. So, this article will take you to look behind the scenes of each event and what the organizers may have to encounter.
What organizers do?
The role of the organizer starts from discussing ideas with clients to understand the purpose of the event. Next, plan how to conduct the event and how we can meet the needs of the client. Then, the organizer will have to work in the field to manage the team and take care of all details of the event, promote the event on any media, and also manage on-site activities. Every event is different and the weight of the roles changes depending on the event.
With the unique characteristic of an organizer that has to think of new jobs all the time, so those who work in this profession must have a strong passion for their work and must always have enthusiasm at all times.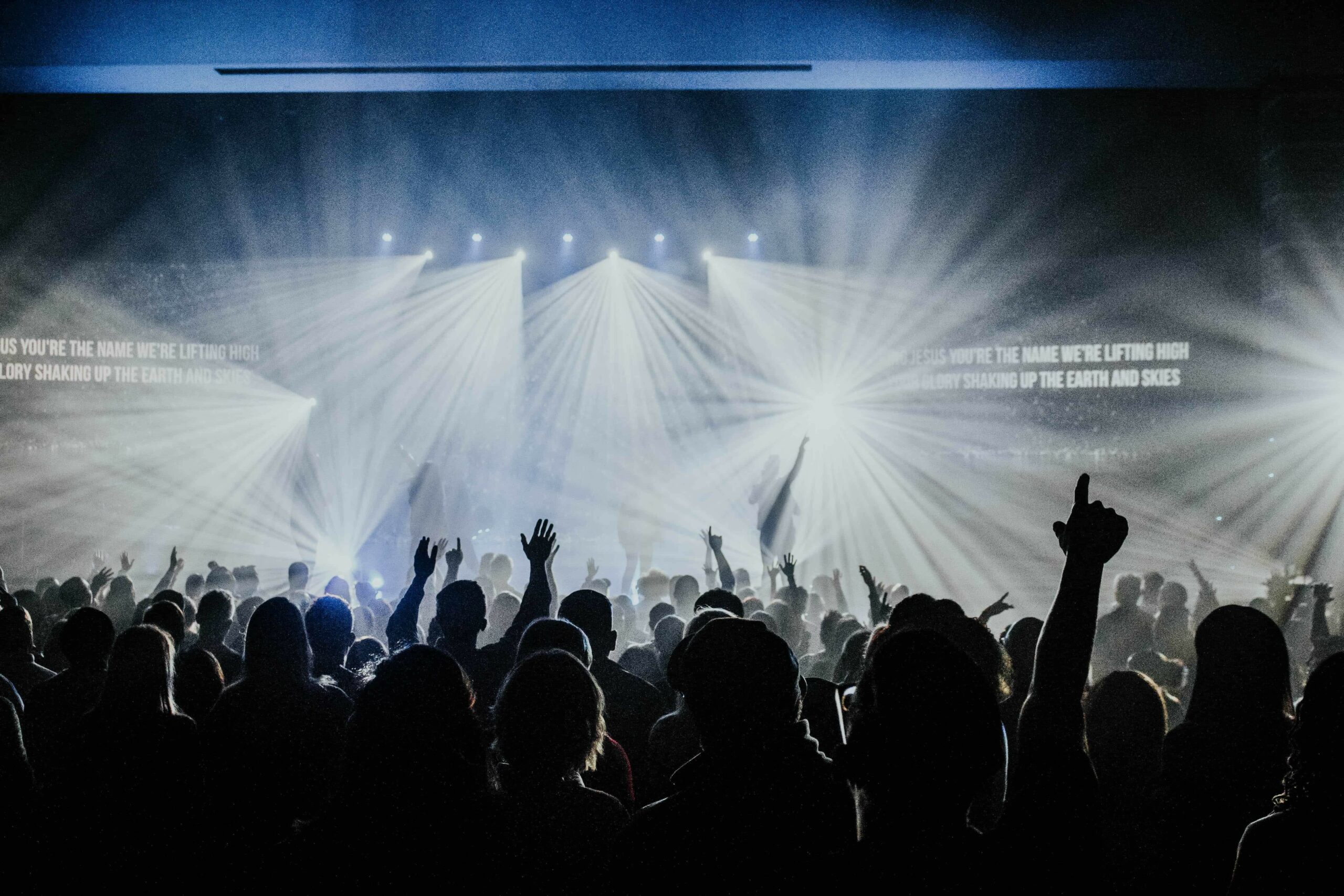 Sample of Events
Product events that have the purpose of promoting the brand, or creating brand awareness such as, product launch events, sales events, trade shows, etc.
Internal activities such as conferences, seminars, press conference, etc.
Entertainment activities including parties, concerts, banquets, etc.
When you graduate with a Business Events degree, there are plenty of jobs for you. You can work as an organizer to control events, conferences, trade shows, or be a business owner of a company that specializes in organizing the events.
Many people get interested in being an organizer because it is a career that works in the midst of fun and they get to see new things all the time. Let's check whether you're ready to be an organizer or not.
What are the requirements to be an organizer?
Be Creative
The duty of the event organizer is to be the 'Storyteller' by conveying stories through events to create a positive experience for participants. Therefore, organizers must be creative and be able to imagine 'the final image' in mind of ​​how the work will look. Not just only the imagination, but must use creativity to design the work to be unique, exciting, remarkable and realistic as well.
Additionally, organizers must be foresighted in order to anticipate any possible errors that might occur in the future. As well as, prepare an advance plan to these problems which may require creativity.
Be Goal-Oriented
The key to being a good organizer is to understand the "purpose" of the event. Organizers must know the needs of customers or clients and be able to present the work to customers in a clear manner. Good organizers must adhere to the interests of customers and work hard in order to make sure the customers' needs and goals align with the final result which will make you be more reliable as well.
Be Smart With Good Problem Solving Skills
This requirement is very important. Organizers should be witty, have a good energy to present the work to clients, and have negotiation skills to persuade everyone to work as planned.
In addition, organizers must be prepared to handle immediate problems. Some issues we cannot control, such as weather problems that cause work to be postponed. However, we must control ourselves to remain calm. Do not show any signs of panic because it will be considered unprofessional.
Be Able to Work Well With Others
People who work in this field should have good emotional intelligence because being an organizer requires a lot of meetings each day. Social skills therefore are an essential skill that is very necessary for dealing with people.
The service event industry is an industry in which everyone wants to work in. But if we look at the background, it can be seen that it is full of pressure. So, organizers must have patience and endurance to tackle the obstacles and problems at hand. If you can get through it, you will definitely be successful on this path.
Opportunity to Work Behind the Scenes with Dusit Thani College
Are you ready to start a journey of being an organizer?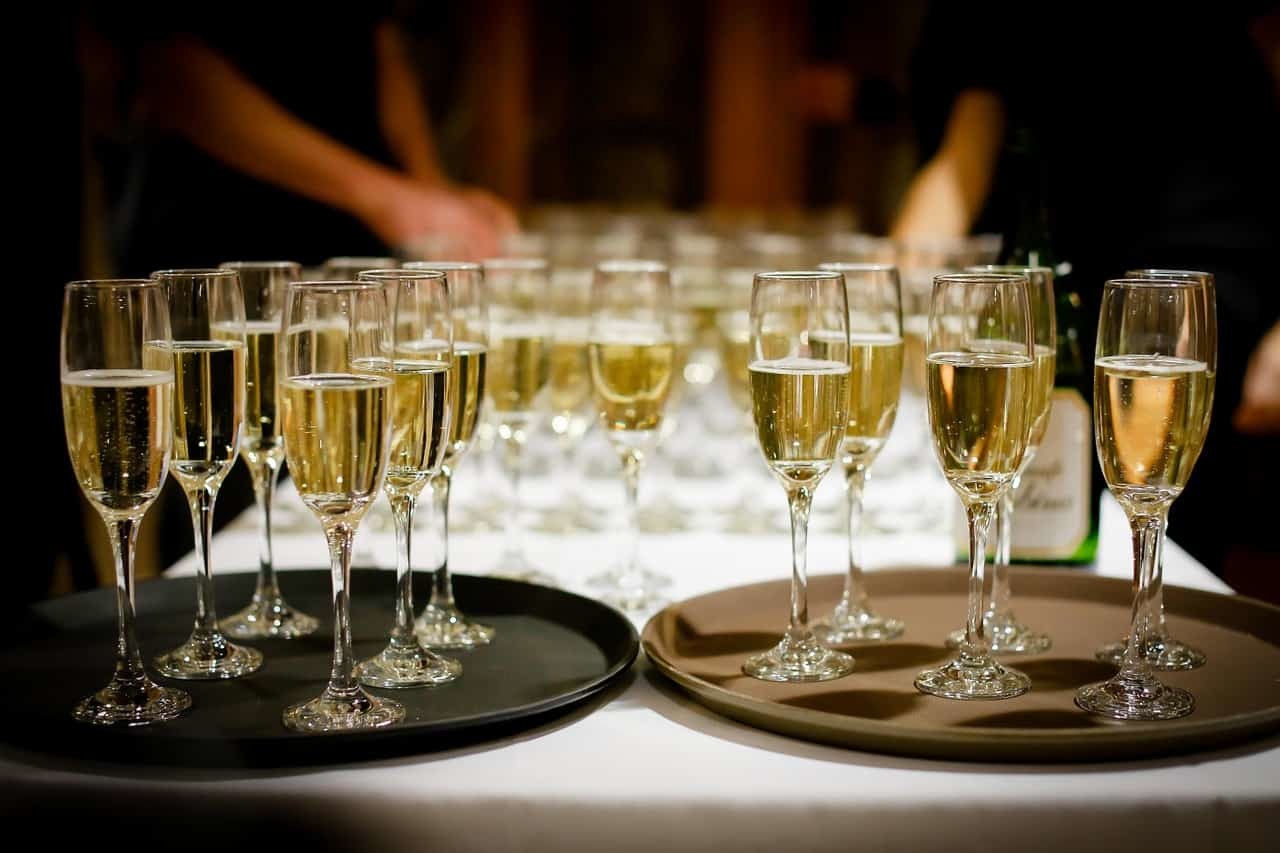 Dusit Thani College เป็นอีกหนึ่งแรงที่จะขับเคลื่อนอุตสาหกรรมบริการธุรกิจอีเวนต์ในประเทศไทย หลักสูตรการเรียนจะให้นักศึกษาได้เรียนรู้ทุกแง่มุมของงานทั้งในห้องเรียนและการปฏิบัติจริงกว่า 1,200 ชั่วโมง เพื่อให้นักศึกษาได้ก้าวต่อไปอย่างมั่นคงและประสบความสำเร็จ
Dusit Thani College is one of the great drivers in the service event industry in Thailand. Our curriculum will enable students to learn all aspects of the work, both in the classroom and in actual practice for more than 1,200 hours, so that students can grow steadily and successfully knowing exactly how to do the job professionally.
Conclusion
Service industry event businesses grow according to the expansion of businesses and products. Every successful event has an organizer who works behind the scenes that is responsible for managing various matters and creates an impressive experience for the participants.
If you look roughly, this is a career that involves entertainment, music, and beautiful lighting, but in reality, there is a lot to go through. Organizers must be clever, creative, able to work with others, and possess many other skills.
If you want to be a professional organizer, learn with Dusit Thani College, an institution that will drive you to succeed in your chosen path.