Tourism Service Innovation
Bachelor of Management in Tourism Service Innovation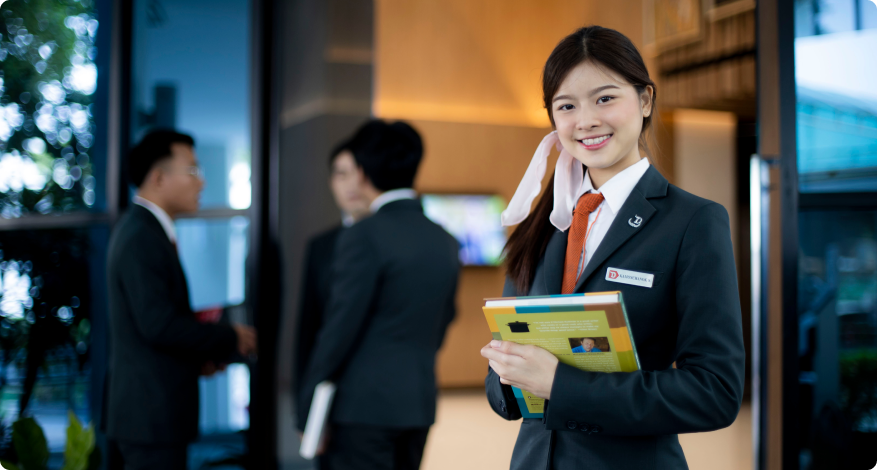 Cooperative and Work Integrated Education: CWIE
CWIE is a collaborative curriculum between the college and organizations (government agencies, private sectors, and community), integrating classroom into real work settings such as leading hotels, cinemas, and other entertainment complex. To prepare readiness for cooperative education, the lecturers will assist in monitoring 2nd and 3rd year students' learning progress and other aspects.
Learning Experience Outside Classroom
Hands-on experience will be collected during the study, both inside and outside classroom. National and international excursions are held to broaden the students' knowledge advantageously for following business trends. Experts are invited to sharpen the students' skills for innovative business creation.
Business Knowledge Oriented
The emphasis on business enables students to develop their skills in tourism business development, design, and planning, with an excellence of service design and service blueprint creation. Prepare readiness for students to step into the Next Normal era as leaders in top organizations or innovative business owners 
Knowledge and experience are passed on by honored lecturers and professionals who have expertise in their responsible subjects. The lecturers will not only closely supervise and advise about the study, but also counsel on internships and future paths of every student. There will be special lectures from the Director Team of Dusit International and more leading companies in the industry as an inspiration to all students.  


of graduates are employed
within one year after graduation
of graduates are employed
within six months after graduation
of employed graduates are working
in the field of their majors ​
Remark: Based on the employment data of students who graduated in 2019
Bachelor of Management in Tourism Service Innovation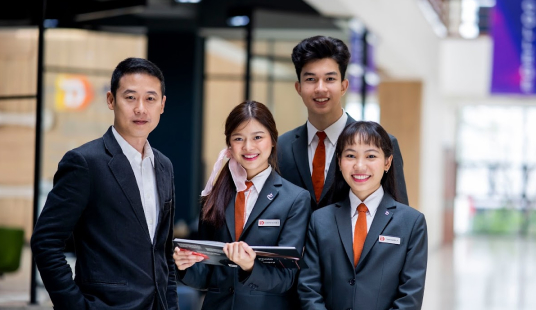 Program co-devleloped with leading business partners
Hands-on experience in real business context locally and internationally
Focus on building service design skills for the new world of tourism
Open opportunities to develop creative thinking inside and outside classrooms
Program co-devleloped with leading business partners
Hands-on experience in real business context, locally and internationally
Focus on building service design skills for the new world of tourism
Open opportunities to develop creative thinking inside and outside classrooms
Success starts at Dusit Thani College