Bachelor of Business Administration in Hotel Management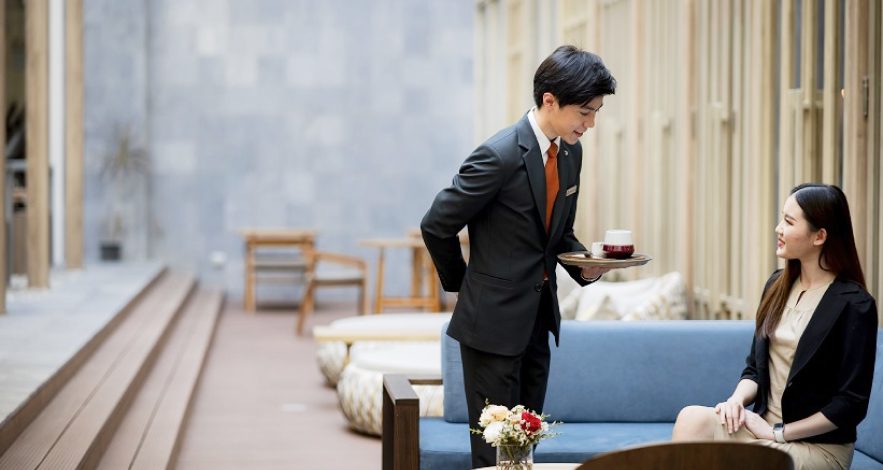 Working Integrated Learning (WIL) and Supervised field training
Building hands-on experience through Working Integrated Learning in real settings of Dusit Thani hotels and resorts, under the supervision of lecturers. The college also provides a practical 1,500 hour supervised field training which needs fundamental hotel training 1,000 hours, together with major-based training 500 hours or a senior project. (The condition is upon the college's decision.)
Knowledge and experience are passed on by honored lecturers and professionals who have expertise in their responsible subjects. The lecturers will not only closely supervise and advise about the study, but also counsel on internships and future paths of every student. There will be special lectures from the Director Team of Dusit International and more leading companies in the industry as an inspiration to all students. 
Business Knowledge Oriented
Apart from the specialized knowledge of hotel management, the students will be provided with business knowledge, including business administration, business design, and business planning, to prepare them for becoming the directors in leading companies or CEOs of their own businesses.
Focus on learning inside and outside the class, including learning via the college's e-learning resources, focusing on building modern skills and knowledge in order to prapare students for future digitalized world of business.


of graduates are employed
within one year after graduation
of graduates are employed
within six months after graduation
of employed graduates are working
in the field of their majors ​
Remark: Based on the employment data of students who graduated in 2019
Bachelor of Business Administration in Hotel Management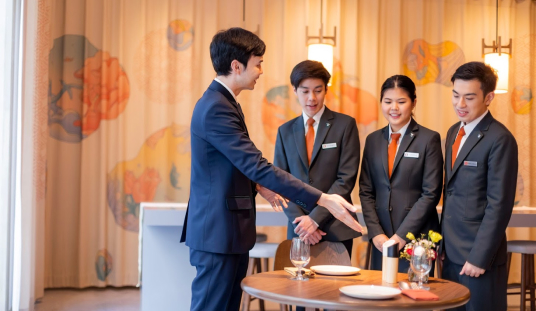 Certified by the world's leading institution​
A hospitality educational institution under Dusit Thani Group
Fast-track career with state of art hospitality knowledge
Combination of classroom learning with hands-on practice in a real industry setting
Certified by the world's leading institution​
A hospitality educational institution under Dusit Thani Group
Fast-track career with state of art hospitality knowledge
Combination of classroom learning with hands-on practice in a real industry setting
Success starts at Dusit Thani College