It is normal for every multinational community to experience diversity and cultural differences. Dusit Thani College, following its missions to encourage sustainability, integrate, digitize, and internationalize itself, is striving to be inclusive racially, gender-equally, multilingually and religiously. This is the voice from a Muslim boy Sunny – Muzamil Majeed who studies in the fourth year of Culinary Arts and Kitchen Management Program and proudly wants to share his experience of diversity in the college as a Muslim as well as the motivation to study culinary arts. 
"I have loved cooking since I was young", said Sunny with a glint in his enthusiastic eyes.
"It started from my craving for food and my vibes in the kitchen with my parents. My Pakistani family cooks a lot of food with various ingredients, spices, meat, and cooking techniques which amazed me and aroused my interests in food. After that, I had tried cooking so many kinds of dishes including Pakistani cuisine, Thai cuisine, and even Indian cuisine that I ended up cooking the same menus. I was eager for more, so I planned to pursue this dream."
Actually, his dream of becoming a cooking expert is just an alternative in his pathway. The route that he and his father focus more on is business administration.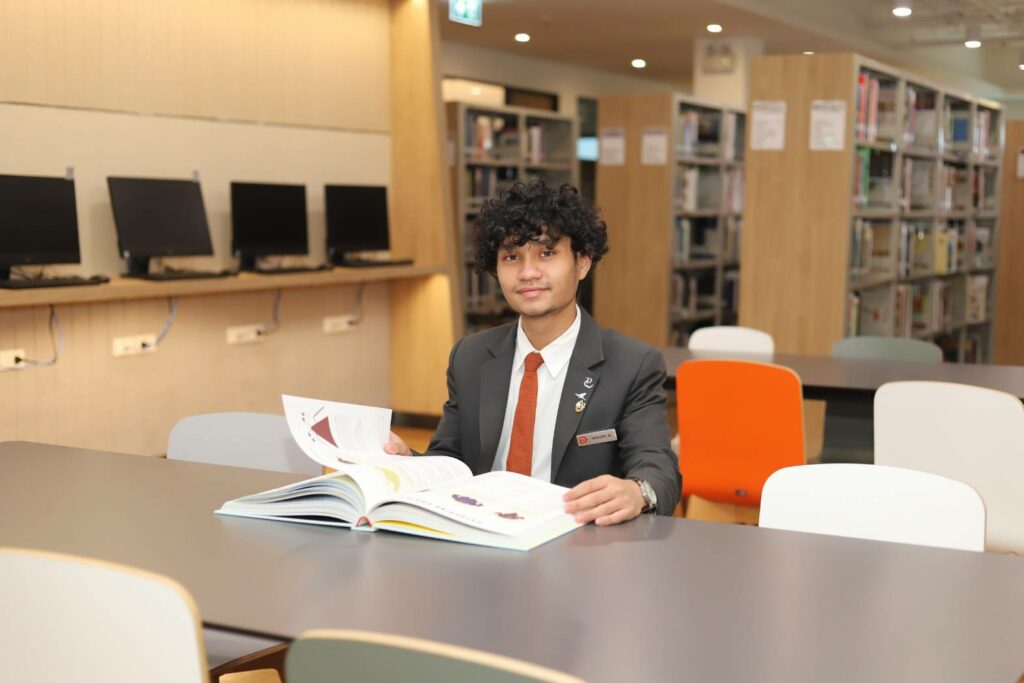 "I used to think that food could only be a passion, not an education. Also, I am a successor of my father's business, so he would rather have me in marketing or business administration which are my other interests. It was until I studied in Grade 10 when many friends' parents kept asking me about my next step in higher education. I did more research on the internet about the fields that I was into and found out that Dusit Thani College provides a BBA program with culinary specialty. This program is a win-win solution for me and my dad eventually." 
Sunny took a bold step into Culinary Arts and Kitchen Management Program with a burning passion before experiencing a big issue, Halal practices. 
"When I entered the very first practical classes, I was shocked at the time I saw pork in my ingredient basket. I told my instructor that I am a Muslim and he removed it from the basket. It was not a solution for a strict believer like me because there was still pork juice left in the basket which is Haram (forbidden or proscribed by Islamic law). Luckily, I knew a senior who is also a Muslim, Abdulrosak Adae. He said there were flexible Muslim students before so the instructor might think I was like them. He also suggested to talk straightforwardly to the instructor that I am strict. It worked very well. The instructor understood my condition and the ingredients were prepared following Halal practices since then."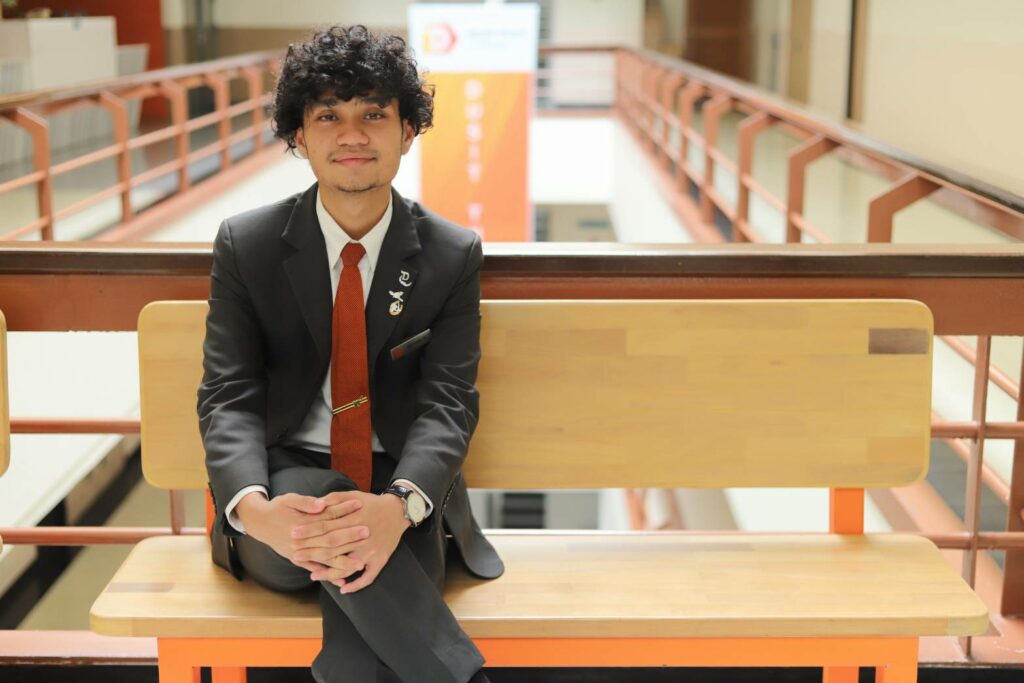 After Sunny was helped with the situation, he has got an idea to prevent other students against this issue by creating an online Muslim community. 
"After staying in DTC for a while, I found other Muslim friends in the same batch, so I created a Line group to bring us together for exchanging experience and chit-chat. Now, I'm in the fourth year and have seen more and more Muslim juniors coming in. I'm concerned they are going to face the same issue as I did, so I, my sister Afifa Majeed, and my friend decided to enhance our community from a batch size into a college size. Now, there are more than 40 members in this Line group including current students in all years and alumni. This doesn't mean I want to seperate Muslims from others. We also have our equal connections with Buddhist and Christian friends as well as the rest, but this community is intended for those who deeply understand one another and share the same belief. I have attempted to make this group more visible before I graduate in order to ensure high school Muslims that they will not be alone if they choose to pursue their dreams." 
As the writer of this article is not a Muslim, the most curious question that has been asked to Sunny is 'Why do they think they are alone?'. The answer is a surprise. 
"I think not every Muslim feel comfortable with other people. It is not because others are different, but they think they are different from others. I grew up in an international school where I met other kids from different races and different religions. It was like building my fundamental socializing skill. Unlike those who grew up in a strict Islamic environment, they may feel uncomfortable approaching others or finding a topic to talk as they are self-conscious, especially girls that need to cover their heads with hijabs. They think they are different. In fact, Thai society is not that discriminating and is open enough for them to fit in. As I am from the same religion, I want to create a comfort zone for them to speak their minds and build up their bravery to prevent them from falling into solitude."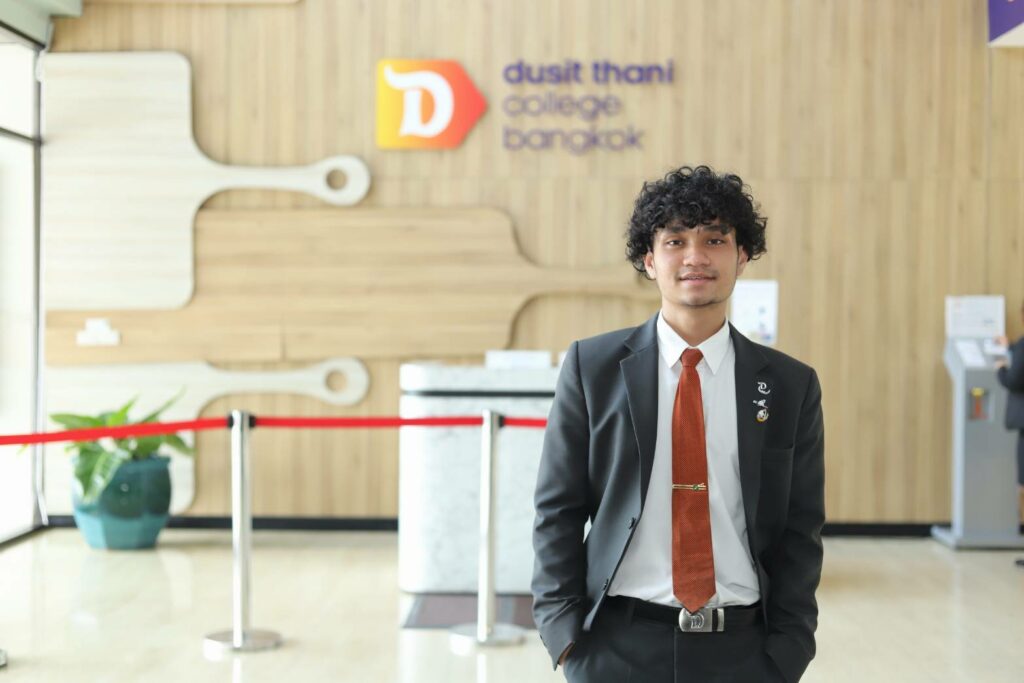 No matter what affects his emotions, Sunny believes in pursuing passions rather than staying in the safe zone. He hopes this could uplift other people's hearts, too. 
"I am proud to be a Muslim and I don't let any obstacles block my way. There is a quote that always pushes me up when I am down. It says, 'The reason most people fail instead of succeed is they trade what they want most for what they want at the moment.' It reminds me of what I want the most and keeps me motivated. If not me, who. If not now, when. That's why I care only what I am passionate about and those who share positive thinking with me." 
To live harmoniously among diversity might be a bit unfamiliar and difficult, but it is totally worth it to open your point of view and be exposed to new opportunities in a globalized world.