Many people might have some moments reminiscing about good old days at school or campus, from fun memories to childhood adventures with old pals. These lead to a homecoming to visit familiar places and teachers. Pan – Pannathorn Visvathon, third-year student from Culinary Arts and Kitchen Management program and alumnus of Sarasas Ektra school, is another guy who went back to the place to fulfill his missing piece and to share knowledge and skills from Dusit Thani College to his high school teachers and juniors under the project Knowledge Sharing from Senior to Junior. 
"I and my friends at DTC Fund Club went there to teach bartending and cooking skills. We taught teachers and students at my high school how to cook western food and mocktails in the name of the college to share the knowledge", answered Pan.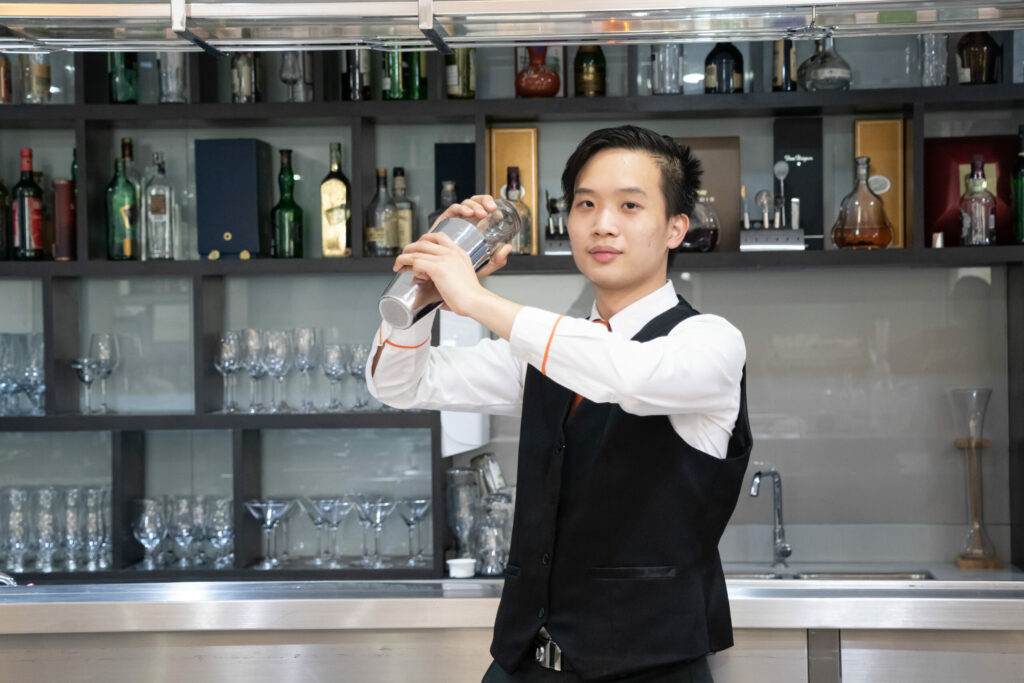 At the starting point, Pan said that he supported making this project come true to benefit everyone.   
"To be honest, I didn't initiate this project myself. A senior at the college passed me this idea and I think this is interesting. It happened to be the same period as I was proposing the activities for DTC Fund Club which I had avoided thinking of goods-sharing projects as they were neither sustainable nor expanding opportunities. Sharing knowledge eventually became the best for all. This idea was therefore proposed to the club and supported until becoming true." 
After being supported by the club, Pan was in charge of the overall activity, from preparing before going to school to clearing stuff after class.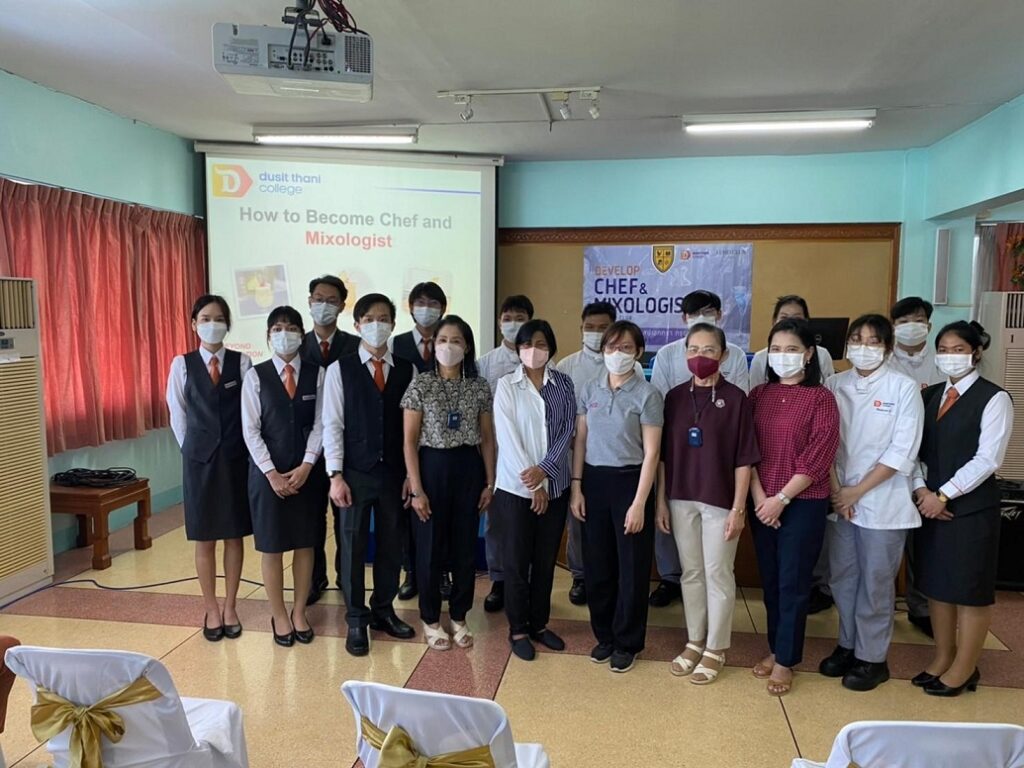 "I had to prepare many things for a class at a school. Before going, I had to deal with the school about availability, the school's contact person, limitation, what to bring and what were ready at school. I also wrote an entry requisition document to school for its permission. For the college side, I requested for advance to buy ingredients and booked a van for commuting. Our activities conducted under the name of DTC could be transferred into points, so I ran around for signatures that approved my activity hours." 
One of the problems that Pan encountered while going out for this project was not from the outsiders, but from his own team. 
"What I earned a lot from this project is teamworking. At the very first time we went for teaching, we lacked communication about many issues, resulting a lot of mistakes. Sometimes, I also stuck with my own ideas and made my team feel not okay. Doing this project is like a reflection of my weaknesses that I need to improve both for myself and my team." 
Even he faced many obstacles, Pan still chose to see the benefits of this activity.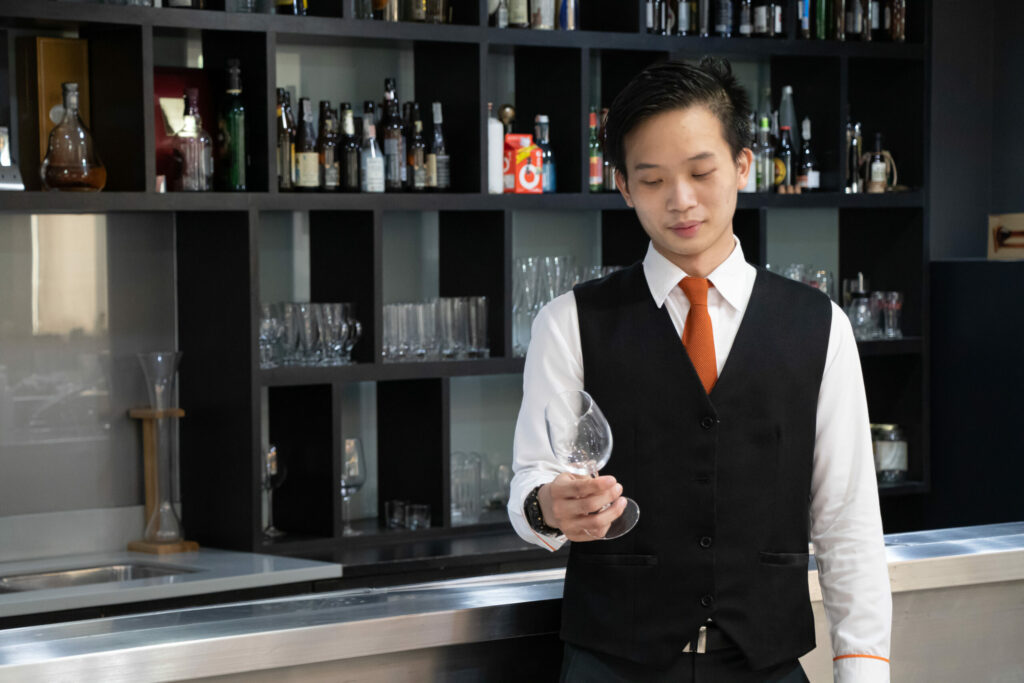 "The first thing I see is that this activity gives knowledge to juniors and my teachers, so the direct profits would be on those sides. The second thing, I did what I love to do. Mixing drinks, creating menus, and being behind the curtain didn't bore me at all. This type of job needs experience and practices to gain mastery, so I see this activity a practical space for me to develop my culinary and mixology skills. Another point of this activity that gives me advantages is I can practice teaching and communication skills as I coordinated a lot every time I went to teach. I also had to explain the cooking and mixing processes to students with different culinary and mixology backgrounds and knowledge, so I learned how to make my communication and teaching easy to understand, effective, and fit with various types of students." 
This return of Pan to his high school has given him more than a fulfillment. He has developed himself, shared his beloved arts and knowledge, and passed on inspirational skills that could create opportunities for juniors in the future. This project doesn't finish at Pan's high school, it has been an inspiration and a prototype for activities at Saint Joseph Bangna School and other schools in the future. To conclude this, Pan has started a truly sustainable project that can expand opportunities of all.