"Fittermore" is a brand name of women's activewear currently popular online with high quality, body shape support, and allergy-free textile with odor control under reasonable price plus environmental awareness. A man behind this brand, Nung – Thanaphon Thanasarnpisut, initiated and enhanced this idea in a class of Dusit Thani College's Master's degree from the needs of nice activewear for his wife.  
He stated that "At that time, my wife wanted good sportswear but it was very difficult to find one. Wearing sportswear that doesn't fit one's body will disfigure the physical shape of body. Some of it absorb sweat so they make bad smell with a potential of rash. Almost all brands of good sportswear are located in other countries, resulting in high import duty and delivery fee. I believed many people also experienced the same pain point, so I made a survey and sent it to my friends on Facebook and to other groups. I got more than 300 responses and they reflected similar pain points such as quality, fabrication, unaffordable price, and lack of variety. After I summarized the concepts, I and my partner did some brainstorming. It was while I started studying Strategic Marketing Innovation class of Dr. Tukta (Dr. Wilasinee Yonwikai, Dean of National Programs and lecturer of Graduate School, Dusit Thani College). She gave us an assignment to propose an innovative project, product, or service for a pitching in the class and to recruit a team for further development. It was like a startup incubation class. Therefore, I proposed Fittermore project with the concept of innovative activewear with skin-friendly textile and the least harmful material to the environment. I finally got 2 incredible fellows to this project who solidified and gave vivid ideas to this project."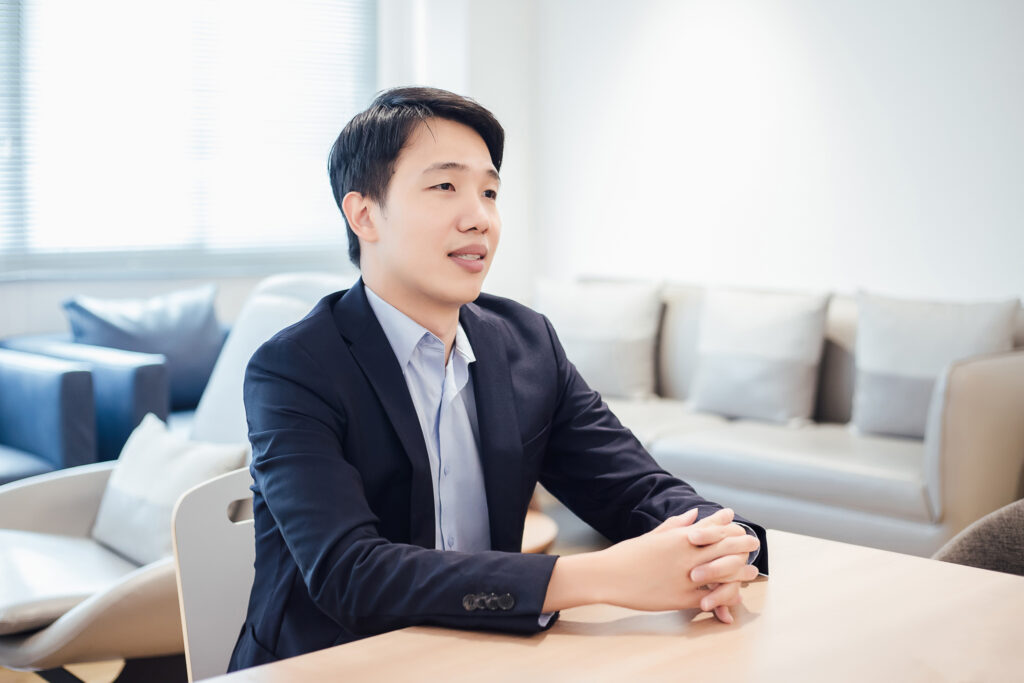 It might be questioning how sportswear could harm the environment, so Khun Nung gave an interesting as well as surprising fact that 
"Many brands produce activewear mainly with synthetic fiber called Spandex. The origin of the material used to create Spandex is oil, which makes the fabric stretchy. However, when we wash Spandex many times with detergents and other chemicals, oil inside the fiber will come out and contaminate water, leading to environmental issues. That's the reason why we look for an innovation that reduces this effect but still keeps its ability to expand. We discovered an innovative type of fabric that has been used for a long time but gains less popularity, so we fully equiped this innovation in our product. In the future, we plan to use other environment-friendly fabrics such as recycled polyester from plastic bottles in our next editions. We have a vision that creating sustainable business doesn't focus only on profit but also the benefits to society. We want to acknowledge the society that environmental issues are now critical and be the leading brands to call for environmental awareness. Even our brand is small, we must make an impact that now it's time to give importance to our environment."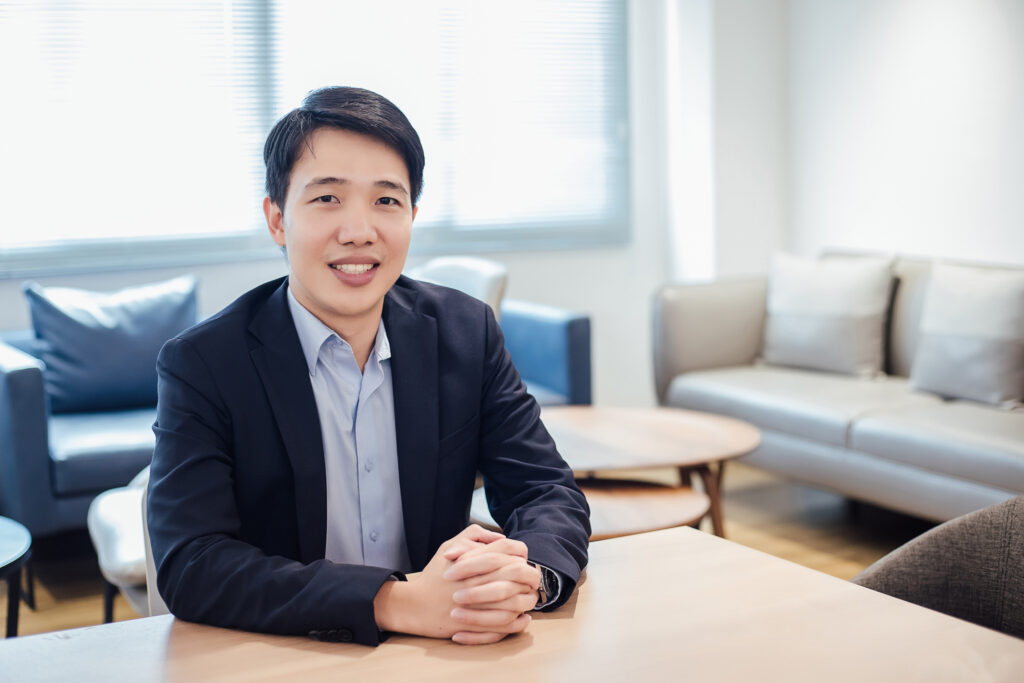 When ideas, team, and an advisor were gathered together, Khun Nung used this opportunity to investigate the anatomy of business inception to make a sturdy Fittermore by using in-depth knowledge from Dusit Thani College's Master Program of Business Administration (MBA) as a tool of development. 
"After pitching and gaining my team, we started making it concrete. Fittermore had been a conceptual business idea in the head without forming its existence before. Thanks to the class, we started writing it down and making a literate plan. The lecturer gave us an assignment to do SWOT analysis (the business's Strength-Weakness-Opportunity-Threat analysis). Other regular kick-starting SMEs or projects might not have a chance to analyze business SWOT in detail like this, but Fittermore was born in class so we did it seriously. After we had found solid results of business SWOT analysis, we were assigned to do TOWS Matrix (the business strategy planning to take advantage of external opportunities and minimize threats by using business's strengths and weaknesses). For Fittermore, these visualized strategies developed in the class are now adopted in real business administration. For example, one of our weakness is lack of experience but an opportunity for us is a chance to collaborate with a highly experienced manufacturer. The production partner also produces merchandise for many global brands, so we include its experience in our strategic plan showing that we have high-quality manufacturing process equivalent to global leading brands."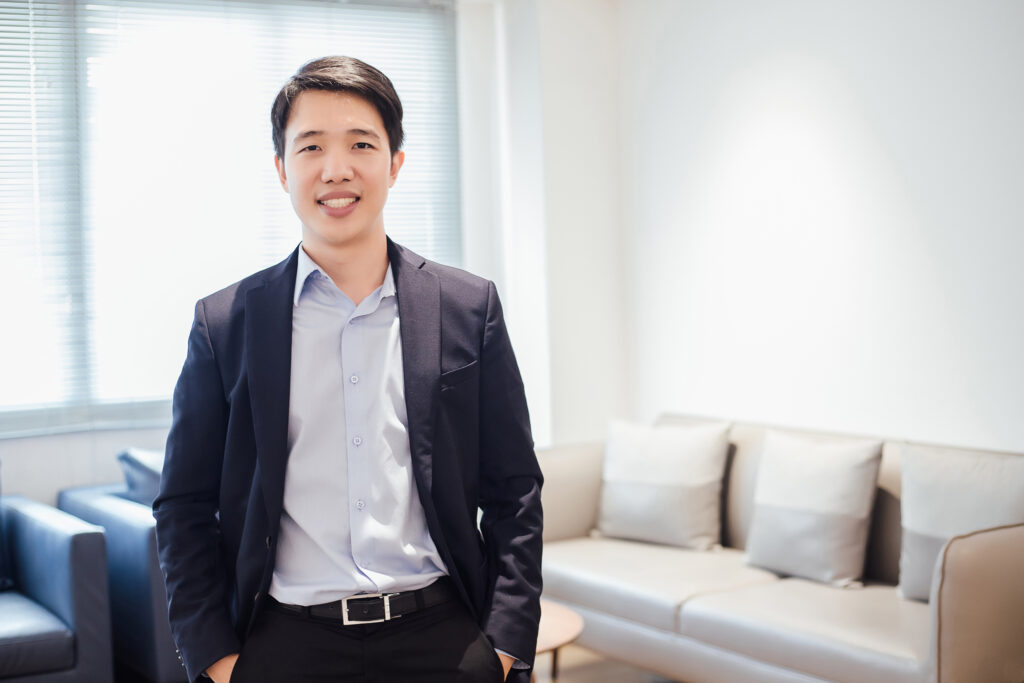 This is a class of Dusit Thani College's Master Program of Business Administration (MBA) that reinforces Fittermore's growth with steadiness and sustainability. However, the key indispensable factor in Fittermore's success is Khun Nung's commitment and dedication to his business that is like his child, for his wife, millions of women, and the world. 
Currently, Dusit Thani College has provided a Master Program of Business Administration (MBA) in 2 concentrations: Hospitality Business Management and Innovative Entrepreneur. In the near future, it is opening a concentration of Gastronomy Business Management. For more information, click https://edu.dtc.ac.th/mba-hospitality-business-management/